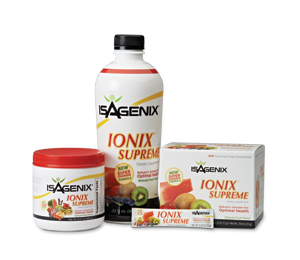 How would you like to look and feel healthier in 30 days? You can with the 30-Day Cleansing and Fat Burning System.
Boasting a bevy of heart-healthy and wallet-friendly benefits, the 30-Day System is flexible, easy to follow AND is perfect for helping you:
Lose weight: Starting a new lifestyle is rarely easy, but the 30-Day System makes it simple. By following the simple instructions, you can say "good-bye" to unhealthy eating habits and kick start your weight-loss efforts by first cleansing your body of impurities, and then feeding it the proper nutrients it needs to increase energy and reduce oxidative stress.
Your go-to products: Cleanse for Life® and Ionix® Supreme